Common Bridal Dilemmas... Solved!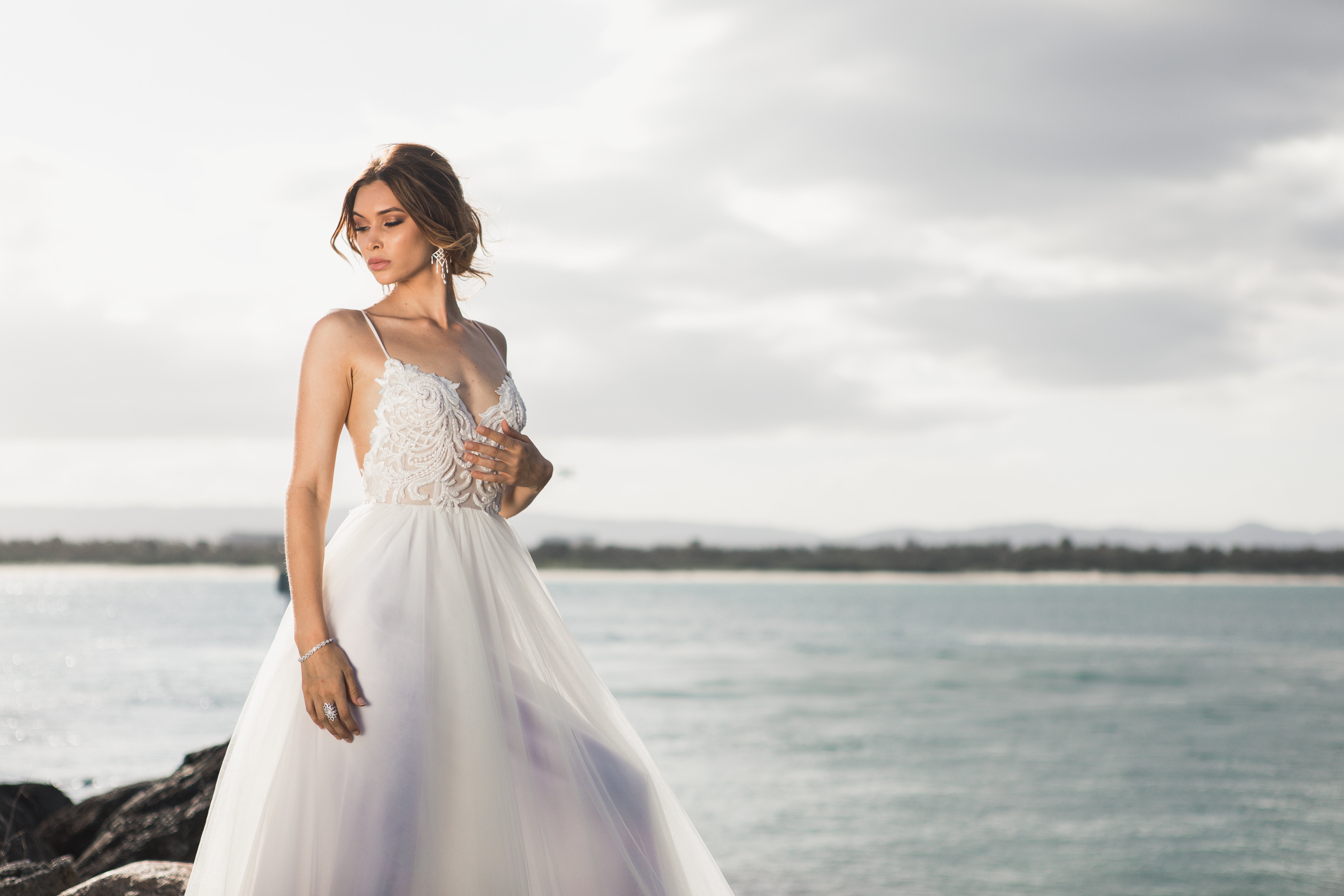 The Ring
Q: I don't like my ring...Do I tell him?
A: Nowadays, choosing a ring is often a joint decision made by the bride and groom. Knowing the bride's opinion can be helpful; in fact, only 30 percent of men currently select a ring on their own.
That being said, if you are truly unhappy, be honest with your fiancé. Express how much you appreciate his efforts, but also stress how important the ring is to you, as you will be wearing it for the rest of your life. Be tactful; recognize that because he chose to surprise you, he may have had no idea about your ring preferences.
The Dress
Q: Do I have to wear white?
A: What we have here is a "supposed to" question—one that is rooted in a particularly strong tradition. Technically, a bride does not have to wear white. In fact, before Queen Victoria, brides simply wore their best dress, no matter the color. The Queen, however, set the trend that became a tradition.
Today, if you choose a dress that is not a shade of white, you aren't breaking a rule of etiquette. However, when considering veering from the tradition, recognize that your choice may draw attention away from the purpose of the day or be upsetting to others from older generations. You will want to take into account the big picture (both your personal taste and its effect on others) when making this important decision.
Q: Is it obligatory for me to have my fiancé's sister as my bridesmaid?
Are you thinking that you don't know her well enough to give her this special role? Reconsider! While you're not obligated to ask her, the long-term benefits of family harmony may outweigh the potential harm and hurt feelings that not asking her could cause. She's about to become a part of your family—and you a part of hers. This is a great opportunity to get to know her better, and your future in-laws would likely appreciate such an inclusive gesture.
Your Mother-in-law
I've asked my fiancé's mother to help plan our wedding, and she took that as invitation to organize the whole event! How can I prevent her from taking over?
It was a smart idea to get your mother-in-law involved in the planning. Generally this is a great way to get the relationship off to a solid start. Now you need to sit down with your fiancé and his mom to review what's been done. Approve and appreciate the items that you're okay with, and gently let her know what you'll be handling and why.
Don't have a showdown. Instead say, "Cheryl, you've done a wonderful job with the caterer, but Chris and I want to handle the last few meetings so that we're familiar with the decisions you've made." Be resolute but appreciative, and leave her with some tasks—there's bound to be enough work for everyone!
Categories
Recommended Articles