Language Barriers at Work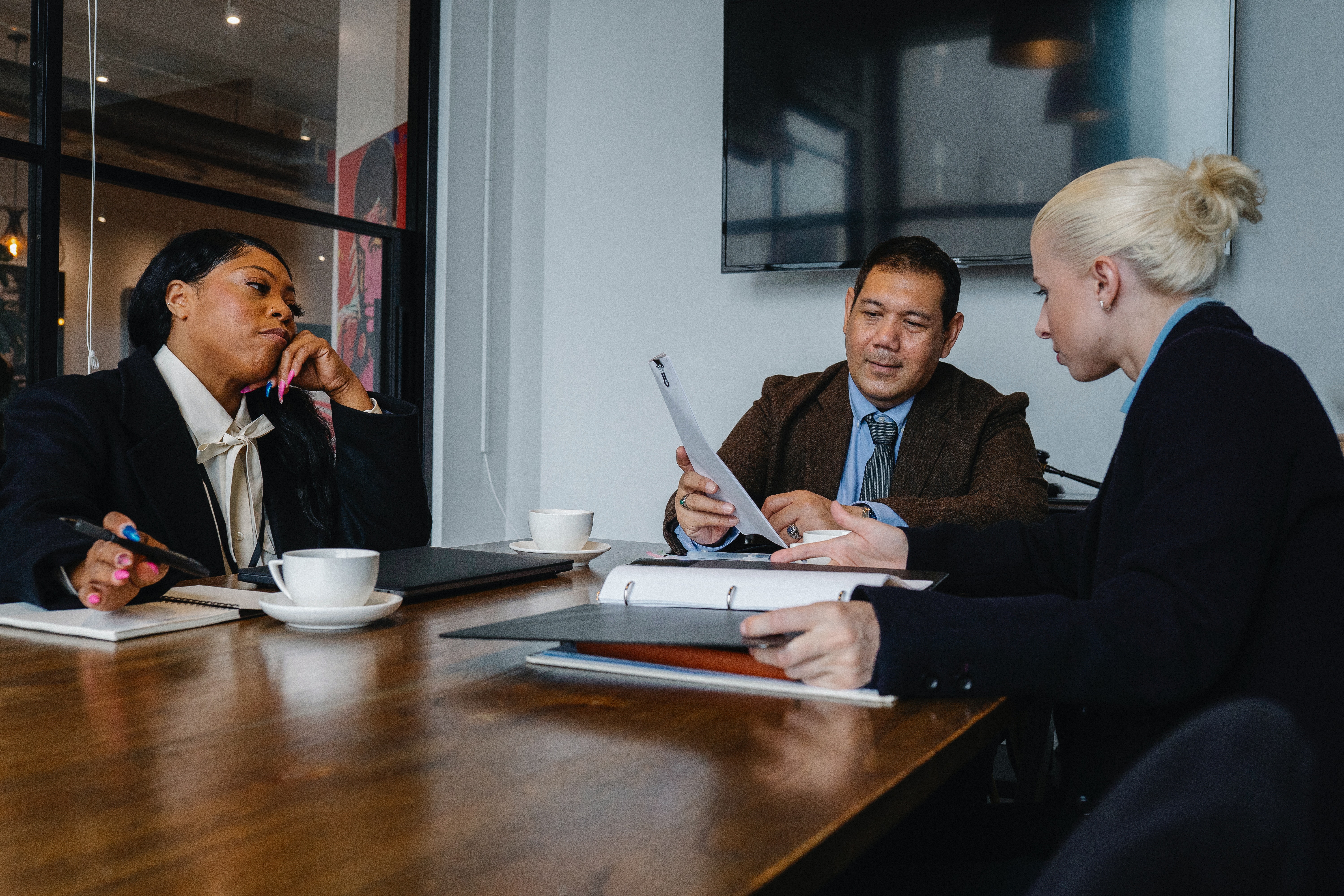 In our modern-day, globalized economy, it is becoming increasingly likely that you will work with people from different cultures who speak different languages. Instead of trying to resist this or seeing it as a nuisance, it can be viewed as a tremendous opportunity to learn more about other cultures, sharpen your own cognitive abilities, and make new, lifelong connections with people you never thought you would be able to understand or talk to.
Companies that want to scale globally are recognizing the value that their multilingual employees bring to the organization. Hiring a diverse, multilingual workforce benefits businesses in so many ways:
Demand for multilingual job applicants is increasing. Think about all of the new and emerging markets your products could reach if you could sell it in multiple languages!
Customer service is more effective, especially for non-English speaking customers.
A diverse, multicultural work environment contributes to more diversity of thought, more innovation, and better, more vetted ideas.
Employees who participate in learning another language have greater confidence, improved performance, and increased engagement at work.
Having a diverse workforce comes with so many benefits, but it also introduces new challenges into the workplace. Here are our suggestions for businesses that deal with language barriers.
Be considerate and respectful of language differences.
Any mocking or joking about colleagues who speak a different language is completely unacceptable in the workplace, and borders workplace discrimination. The fallout can even cause the person who speaks another language to be discouraged from learning and progressing, which is counterproductive to the issue at hand.
Use simplified, consistent language.
Try to be consistent with language and your choice of words. This way, your colleague who speaks another language will retain what you're saying quicker. Also, keep it simple with the language you use. This is especially important when using English, as it's one of the more difficult languages to learn.
That being said, all official business communications should be conducted in a language everyone can understand. Your company is responsible for establishing a policy about which language is to be used for official communication in the workplace. For multinational corporations, it might be helpful to set official languages for official communications with each client, depending on that client's primary language.

Teach staff about the new culture.
Invite your colleagues out to that new Peruvian restaurant for some Ceviche and Pisco sours. Hand out pieces of literature with helpful, pertinent phrases in French. Whatever culture or language you're learning about, there are so many different ways to encourage curiosity and interest that will add efficiency to your company's workflow and flavor to your company culture.
Be sure that your body language and gestures are inoffensive
In some places, like Japan, things as simple as pointing or making eye-contact can be seen as aggressive. Do a quick Google search "Things that may be offensive to people from ______" and double-check to make sure you're not offending someone unintentionally.
Consider a translator
If enough of your staff speaks a second language, it might be worthwhile to consider a translator. This would completely alleviate any misunderstandings. Just make sure it's financially feasible.
Use visuals
Emphasize the use of visual aids when presenting data or ideas. Charts, infographics and illustrations reduce language barrier issues.
If You're Not Part of the Conversation..
Multilingualism aside, any non-work-related conversations in an open floor plan can be distracting, and should be kept to an absolute minimum. The best way to deal with this situation is for management to institute policies that clearly spell out what is and isn't an acceptable level of conversation in the open floor plan area.
If people wish to have a discussion—either business or personal—they should move to a conference room or some other private place where they won't bother those around them. If your company has no such policy, propose one to your manager.
If open conversations are becoming distracting and hindering the workplace, maybe you could simply ask your coworkers to move to another area if they want to have a personal conversation, so you can concentrate on your work. This way, it's all about being considerate—rather than becoming an issue of language.

Source: Post, Peter, "Etiquette at Work," Boston Globe
For information on Emily Post Business Etiquette Programs contact Steven Puettner, Director of Sales, at Steven@emilypost.com or 802-860-1814.
Categories
Recommended Articles