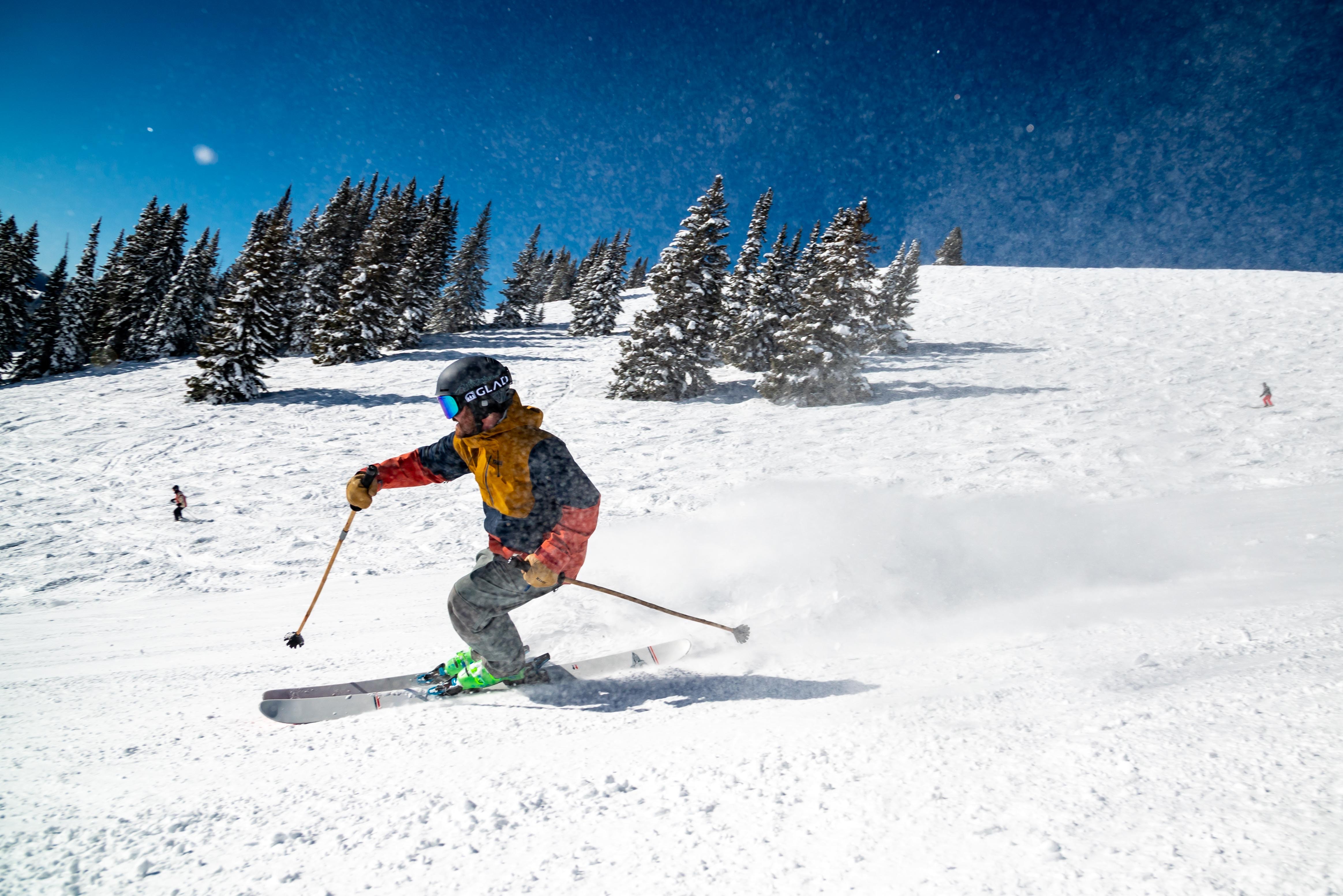 Staying Happy and Safe on the Slopes
While it may not be the first thing on your mind when you hit the slopes, there is a clear etiquette regarding skiing. Most practiced skiers adhere to it without even noticing. One of our interns, Cassie, is a passionate skier. She combined her love of skiing and her knowledge of etiquette to bring us this insightful look at best practices for being polite on the slopes. She's highlighted advice from experts and provided some of her own tips for staying happy and safe on the slopes.
The Golden Rule
My dad's number one rule for life in general certainly applies to skiing as well: Know where you are and what's around you. It will help you through just about any situation on the mountain.
1. The skier in front has the right of way. This rule is often one of the hardest to adhere to and understand. Though you may be in control while the person in front of you is skiing erratically, it is your responsibility as the skier in back to react to what happens in front of you. In the case of a collision, no matter who cut who off, the skier in back is always the responsible party.

2. Help others who need it. Everyone has a "yard sale" now or then...skis everywhere, poles 50 yards up the trail, and it always seems like you've swallowed more snow than you thought possible. If you're a passer-by, assess the debris field and help. It's always nice to lend a hand so the downed skiier doesn't have to hike back up to retrieve their gear.
3. No skiing on closed trails. Always respect trail restrictions and other official instructions. This is for your safety and the heath and care of the trails and mountain you're skiiing on. Trails are closed for a reason, and "cutting a trail" will most likely lead to finding yourself in a spot that isn't fit (safe) for skiing, putting you, and anyone fixing the trail, at risk. It can also result in your ticket or season pass being taken away. When skiing in the west, mind the ski area boundaries—cliffs, avalanches, and other dangers may lurk on the other side. When skiing in the east, there's a good chance a closed trail the trail is due to no snow, or bad ice. It's unlikely the mountain is withholding great skiing from you, at least not without an excellent reason! The ropes are put up for skier's safety and to maintain trails, so please, stay within them. Stay "on piste" (on trail)!
4. Lift line cutting. Line cutting anywhere is just bad manners. Everyone wants to ski, but we all have to wait at some point. Be patient and your turn will come! While few will complain if one person - especially a kid - joins their party, group or another person in line, do not "save" spots for a group of two or more. If two or more need to join, go to the back of the line. You can meet up on at the top of the mountain (or wherever the lift is dropping you off.)
5. Speed control. The experts at www.skiing.com advise that if you want to ski fast, make sure you do it in control and use common sense to judge the situation—a crowded beginner's trail is not the place to test how well your new skis handle speed. There is a time and a place for skiing fast, and the best place might be a NASTAR course or your ski resort's designated racing trails. If you're looking to find a race course, make sure it's for the public. Jumping into any race course you see could end badly when the racer just up the hill comes flying around the bend. Remember the golden rule—be aware of where you are and what's around you. It's fine to let your skis rip, but make sure you're in the best place for it.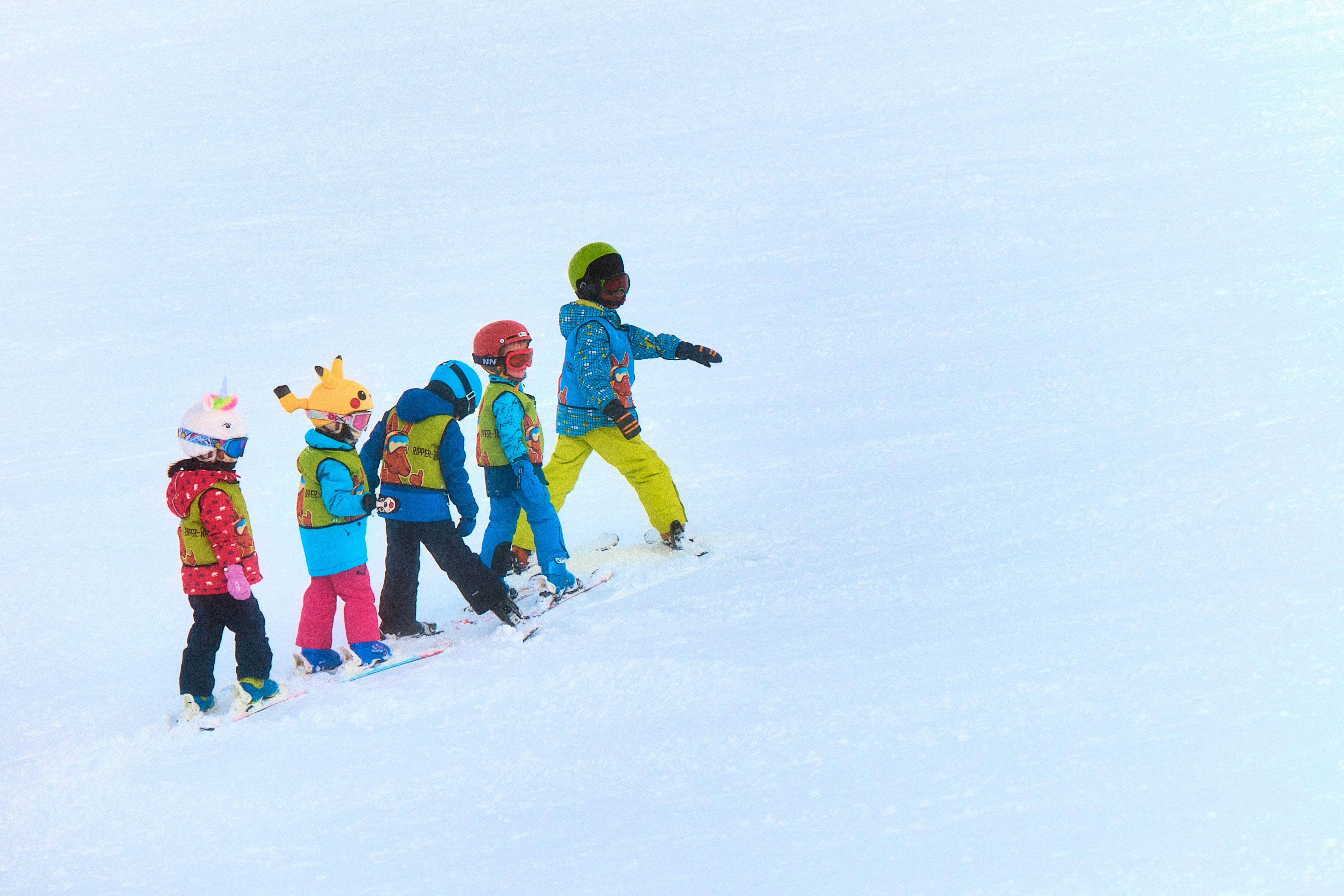 6. Be aware of lessons. Everyone was a new skier once. It's tough enough to learn a new sport, but it's especially hard when people go whizzing by you, spraying snow. Most lessons are in a slow ski zone, but it's still smart to be aware of who's around before you let your skis run—that golden rule again! Give a lot of space to those participating in lessons and be sure not to cut through a lesson even if you're going to be able to do so without getting close to the students. Always go around a lesson group, not through the course they are trying to maneuver.
7. Share the trail! When a trail gets busy it can be tough to anticipate where people are headed. The best thing you can do is to put the brakes on a bit, pay extra attention to others, and hope that the people around you are doing the same. Remember you are responsible to those in front of you. Calling out "on your left," or if you have to "on your right," can also be helpful here. If you do have to stop, always do so to the far side of a trail so that others can keep moving past you.
8. Lunchtime. On a busy day or weekend the lodge can be a crazy place. The lodge is a first come first served type of place and often you'll be sharing tables, coat hooks and under-the-table space for storage. There's not much room to breathe let alone eat or take your boots off. So if you have extra space at your table, share it! "Feel free to sit here if you'd like." Who knows, you may meet a new friend! Always keep your gear organized and as small as you can make it so that there is room for others. Watch out for people's toes! Walking around in hard ski boots (or even soft snowboard boots) while others are taking their boots can easily lend itself to toes getting stepped on. Even when you're off the trail and in the lodge, the golden rule applies!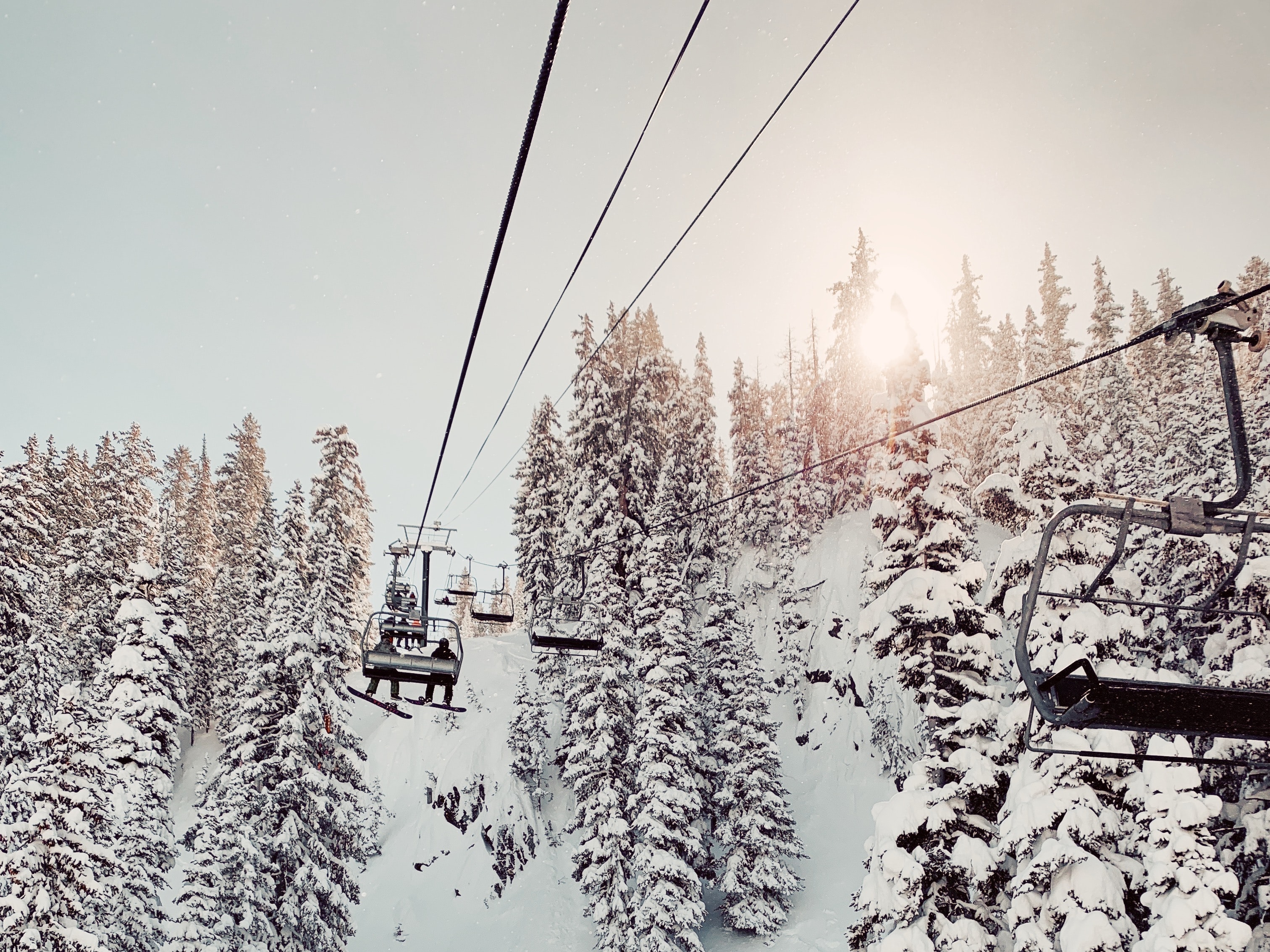 9. Chairlift and gondola etiquette. Aaahhh...the awkward gondola or chairlift ride. Though you can't control the others around you, the best way to have a friendly ride is just to be polite yourself and hope the other riders follow suit. On the gondola it's a little easier to catch someone's eye and say hello or give a friendly smile. On a chairlift, eye contact and a nod, won't work quite as well, so it's best to say, "Hi there." to whomever sits down next to you. If you're on a chairlift, always give warning before you put the guardrail down - no one wants to get bonked on the head with it, and it's so easy to do! Nothing is more awkward than trying to ignore the other people riding with you, so give them a hello or some sort of acknowledgment. Your ride will be more enjoyable. If you're new to the mountain, asking people their favorite trails or how long they've been skiing here is a great way to go and you may even gain a few tips to make your trip more enjoyable. The biggest no-no for gondola and chairlift rides is smoking! Be courteous: In that small a space no one wants to breathe in cigarette or cannabis smoke.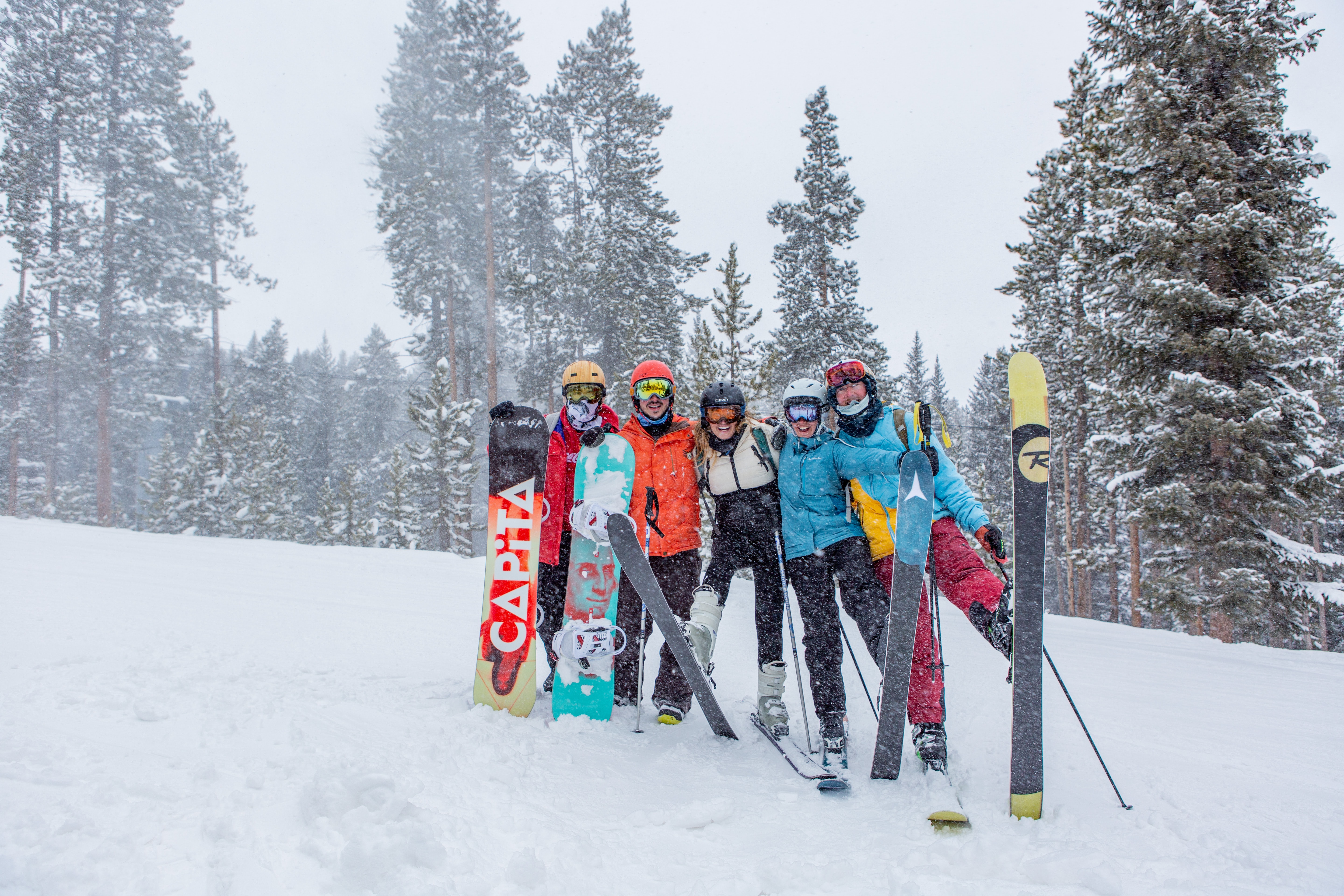 10. Have fun! Skiiing is supposed to be a fun, exhilerating way to get out and enjoy the winter wonderlands we live in and visit. It's a privilege for sure to be able to go to these mountains and ride them like the wind or carve beautiful elegant turns. Treat it like the treat that it is. If someone displays bad etiquette try to look around and see all the beauty and joy that is going on around you, (and maybe even some good etiquette) to help set your mood right again.


Swish swish swish, happy skiing everyone!
Categories
Recommended Articles