The history of The Emily Post Institute is, in many ways, a family story. Family members from six different generations helped to create and steward Emily's legacy of advocating for civil society. You can follow below the generations (from Emily's father through the fifth generation) of Posts to run the institute that bears her name. Take a look at our timeline for more details on the event history of Emily Post.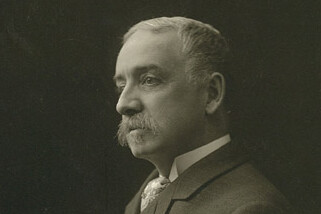 Bruce Price
Bruce Price was more than just the father of one of the most important women in 20th century America. He was the architect behind Pierre Lorillard's development – Tuxedo Park. This first of its' kind exclusive community development outside New York City eventually became known as the birthplace of that eternally fashionable garment, the Tuxedo. He also planned the American Surety Building on the corner of Wall Street and Pine in lower Manhattan, at the time the highest building in America and a early example of the steel framing and curtain wall construction that paved the way for the modern skyscraper. His cottages in Kennebunkport Maine were models of efficiency and charm while maybe his best known commission was a series of grandiose railroad stations and hotels for the Canadian railway. His signature project, the Chateau Frontenac, defines the skyline of Quebec to this day.
After beginning his career in Baltimore, Bruce moved to New York with his young bride, the indomitable Josephine Lee, in 1877. While Bruce designed the buildings, Josephine ran the business. While Emily may have been heir to her fathers intellect she was also made in the mold of her mother, a very practical businesswoman. With her by his side at the end of his career Bruce had built a summer palace for the Emperor of Japan and the Georgian Court for Gorge Jay Gould. He was a Fellow of the American Institute of Architects (1890) and belonged to the Architectural League of New York. Bruce Price died in 1903.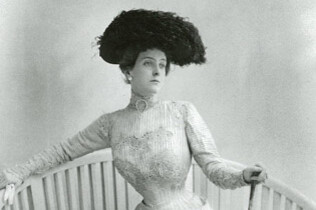 Emily Post
Emily was born in Baltimore, Maryland, on October 27, 1872, and educated by governesses and at private schools in Baltimore and New York. She spent her summers at Bar Harbor, Maine, and Tuxedo Park, New York, which her father Bruce Price, a prominent architect, had been commissioned to design and develop.

The season of her debut Emily Price met Edwin Post, her husband-to-be, at a ball in one of Fifth Avenue's elegant mansions. Following a fashionable wedding and a honeymoon tour of the Continent, Mrs. Post's first home was in New York's Washington Square. When her two sons were old enough to attend boarding school, she turned her attention to writing. Her romantic stories of European and American society were serialized in several popular magazines, and many were successfully published in book form. She became a "traveling correspondent," crossing the United States by car and touring Europe on the eve of World War I. Her stories were published in Vanity Fair, Collier's and McCall's.

Upon publication in 1922 her book, "Etiquette: In Society, In Business, In Politics and At Home," topped the nonfiction bestseller list, and the phrase "according to Emily Post" soon entered our language as the final word on the subject of social conduct. Mrs. Post, who as a girl had been told that well-bred women cannot work, was suddenly a celebrity and an outstanding American career woman, a position she maintained throughout her lifetime. Her numerous books, a syndicated newspaper column, and a regular network radio program made Emily Post a figure of national stature and importance.

Emily Post's successor, Elizabeth Post, completed her first revision of the basic etiquette book in 1965 and until 1995 updated four major editions, in addition to other books on the subject of etiquette.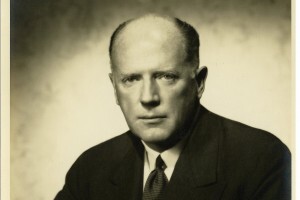 Edwin Post, Jr.

(Ned) was the elder of Emily Post's two sons. Born in 1893, he is also the father of William Post, who was his only child. In 1946, Ned helped Emily to found and run The Emily Post Institute, and in 1960 he authored a biography of his mother, Truly Emily Post. Ned, who according to Emily was "a cook of really wide reputation—particularly in France," was also instrumental in the 1951 release of The Emily Post Cookbook.

Earlier in his life Ned was a pilot in World War I, and in 1915 he drove with Emily and her cousin across the U.S. on the new Lincoln highway from New York to San Francisco. The trip took forty-five days, and the road, which was only begun in 1912, was nearly impassable in places. This trip became the basis for Emily's 1916 book, By Motor to the Golden Gate.

After World War I, Ned worked as an engineer at the Mack Motor Truck Company. Later in life Ned retired to Italy, where he died in 1973.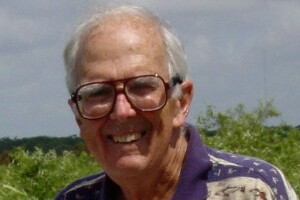 William Post

Bill was Emily Post's only grandchild, and he was the husband of Elizabeth Post (Libby), who took over as the spokesperson and author for The Emily Post Institute in 1965.

Born on July 4, 1921, in New York City, Bill was close to his famous grandmother and often spent summers with her at her home in Edgartown on Martha's Vineyard. He attended St. Paul's School and MIT, from which he graduated in 1942. He spent the World War II years in the Special Devices Division of the Navy in Washington, D.C., designing technical equipment for various classes of Navy ships. Bill married Elizabeth Lindley Cookman in August, 1944. Bill and Libby shared a wonderful sixty-six years of marriage, during which they raised four children, Allen Post; Bill Post, Jr.; Cindy Post Senning; and Peter Post. They lived in a variety of places including Washington, D.C.; Bogota, Colombia; Edgartown, Massachusetts; Rye, New York; Stowe, Vermont; Marathon, Florida; Naples, Florida; and finally Bill lived in Shelburne, Vermont. Everywhere they went, Bill and Libby made many friends who shared their love of golf, fishing, travel, entertaining, and gracious living.

While in Rye, New York, during the 1950s until 1974, with his partner Dick Maulsby, Bill founded and ran the Hobbs Equipment Company, a successful truck equipment business. Together with Libby, Bill managed The Emily Post Institute after the death of his grandmother, Emily Post, in 1960, until 1995. Bill was an avid golfer, an expert fisherman, a skillful and talented woodworker, and a lifelong pilot who flew his Luscombe airplane around the United States at the age of 19, when flying was still in its infancy and something of a novelty. William Post was a wise, kind, thoughtful, and extremely considerate person, who set a wonderful example for his children and grandchildren, and who was admired and loved by everyone who knew him—a true gentleman.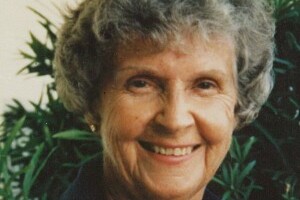 Elizabeth Post
'Mud' (toddler for Mother) to her grandchildren was the granddaughter-in-law of the legendary Emily Post. She was the first successor to Emily and earned the mantle of America's foremost authority on etiquette during her more than 30 years of work on behalf of The Emily Post Institute. During her tenure as author and spokesperson, Mrs. Post revised and updated the classic text Emily Post's Etiquette five times from 1965 to 1992. She retired in 1995 and was succeeded by her daughter-in-law Peggy Post.

In addition, she authored many other books including Emily Post's Complete Book of Wedding Etiquette, Emily Post's Wedding Planner, Emily Post's Table Manners for Today, Emily Post on Business Etiquette, Emily Post on Entertaining, Emily Post on Guests & Hosts, Emily Post on Invitations, Emily Post on Second Weddings, Please, Say Please, The Complete Book of Entertaining with co-author Anthony Staffieri, and Emily Post's Teen Etiquette with co-author Joan M. Coles.

During her tenure Elizabeth Post also wrote a monthly column for Good Housekeeping magazine entitled "Etiquette for Everyday." She conducted hundreds of media interviews annually and frequently appeared as a guest speaker across the country.

Elizabeth Post was born in Englewood, New Jersey, and educated at the Dobbs Ferry Master's School. She enjoyed fishing, golfing, and traveling with her husband, Bill Post, and divided her time between their homes in Florida and Vermont. She passed away in Florida in April, 2010.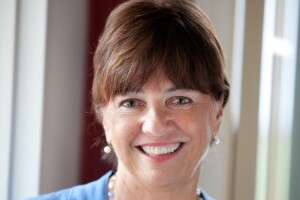 Peggy Post
Peggy is Emily Post's great-granddaughter-in-law. She is the author or co-author of more than a dozen etiquette books. Peggy is co-author of Emily Post's Etiquette, 18th edition. Her other books include the 16th and 17th editions of Emily Post's Etiquette, The Gift of Good Manners, Excuse Me But I Was Next…, Emily Post's Wedding Planner, and Emily's Everyday Manners.

For almost 30 years, Peggy wrote a popular monthly column in Good Housekeeping magazine. She also wrote a biweekly online column in The New York Times called "The Well-Mannered Wedding." Additionally, Peggy conducted lectures and seminars on business and wedding etiquette throughout the U.S.

She has worked as a spokesperson with a wide range of companies to promote their brands to media, including Master Card, Bed Bath & Beyond, SBC, Merci Chocolate, Yahoo!, KFC, Vistaprint, and the Florida Department of Citrus.

Peggy Post's media appearances include Oprah, Dr. Phil, The View, Live with Regis and Kelly, the Today show, Good Morning America, Dateline, VH1, and CNN. Peggy has been interviewed by hundreds of media outlets, including NPR, USA Weekend, The
New York Times, The Wall Street Journal, The Washington Post, Los Angeles Times, The Chicago Tribune, San Francisco Chronicle, The Atlanta Journal-Constitution, and The Baltimore Sun.

Peggy Post began her career as an international flight attendant for Pan American World Airways. She then taught seventh grade English and history in New York City before entering the business world, where she developed a 30-year career in management and consulting positions in the financial sector. Born in Washington, DC, she was raised in Maryland and New Orleans and holds a Bachelor of Science degree in education from Louisiana State University. Peggy and her husband, Allen, live in southwest Florida, and she has two stepsons, Casey and Jeep, and a grandson Carter.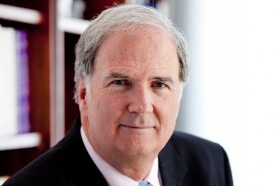 Peter Post

One of Emily Post's four great-grandchildren, Peter Post previously owned a marketing and public relations agency. He has more than 25 years of experience in marketing, communications, design, and education. Peter holds a master's degree in fine art from Pratt Institute and a bachelor's degree from the University of Pennsylvania.

Peter is an active board member and while mostly retired holds revered consultant status at The Emily Post INstitute. He is an author of five etiquette books, including the New York Times bestseller Essential Manners for Men, Essential Manners for Couples, and The Unwritten Rules of Golf. Since its release, Essential Manners for Men has been reprinted eight times and Peter has done more than 500 media interviews on the subject of men's manners. Peter is also the co-author of The Etiquette Advantage in Business, 3rd edition, and A Wedding Like No Other. For over ten years, Peter authored the Boston Sunday Globe's weekly question-and-answer business etiquette advice column, "Etiquette at Work."

As a business etiquette expert, Peter covers topics ranging from CEO ethics to dealing with coworkers with body odor and from dinner party etiquette to the top questions about email at work. The creator of Emily Post business etiquette seminars, Peter leads business seminars for companies both in the United States and abroad. In addition, Peter is the creator and co-presenter of the Emily Post Business Etiquette Train the Trainer Course, taught yearly in Burlington, Vermont, or globally by special request. Peter also hosts The Emily Post Institute's E-Learning program. Each e-learning module features Peter as he guides viewers through major manners concepts illustrated with moving text and images that speak a language all their own.
Peter lives in Charlotte, Vermont, and Vero Beach, Florida, and is married
to Tricia Post. Together they have two daughters, Anna and Lizzie.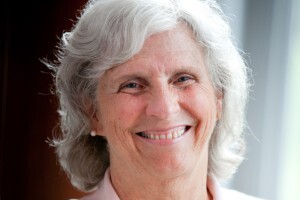 Cindy Post Senning, Ed.D.

Cindy is Emily Post's great-granddaughter. Cindy Post Senning's professional background includes more than 30 years in education and health care. She holds a doctorate and master's in education, both from the University of Vermont, and a degree in nursing from Cornell University. Cindy's educational background and expertise in etiquette uniquely qualify her to write definitively on the subject of children's manners
in the 21st century. Her writing and recommendations are based on the concept of introducing specific manners at certain developmental stages in a child's life. Cindy Post Senning also founded the Emily Post Children's Etiquette Train the Trainer Program and remains its main presenter.

Now mostly retired, Cindy continues to lead the Emily Post Children's Etiquette Train the Trainer Program yearly is an active board member and enjoys holding revered consultant status. She has co-authored a dozen etiquette books for parents and children, including her premiere book for parents, The Gift of Good Manners.

Cindy resides in Waterbury, Vermont, with her husband John. They have two grown sons, Dan and Will, and four granddaughters; Stella Grace, Dylan, Anisha and Arya.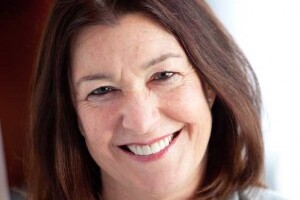 Tricia Post
Tricia has helped to write and edit etiquette advice for The Emily
Post Institute since 2004. She worked previously with her husband Peter Post
at their advertising and marketing business, PostScript, Inc., which
they founded in 1985. Tricia Post lives in Charlotte, Vermont, and Vero
Beach, Florida, and has two daughters, Anna and Lizzie.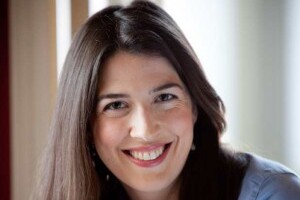 Anna Post

Anna is the great-great-granddaughter of Emily Post. She is a former spokesperson and author for the Institute. She is a co-author of Emily Post's Etiquette, 18th edition, The Etiquette Advantage in Business, 3rd edition, Emily Post's Wedding Etiquette, 6th edition, and Great Get-Togethers. She is the author of Do I Have To Wear White? Emily Post Answers America's Wedding Etiquette Questions, Emily Post's Wedding Parties, and Mr. Manners: Lessons from Obama on Civility.

Anna also conducted business etiquette seminars across the country, working with clients such as Hewlett-Packard, Microsoft, Barclays, Nationwide, Stryker, Caltech, and Dartmouth College. She also co-presented the Emily Post Business Etiquette Train the Trainer Course twice yearly in Burlington, Vermont.

In 2012, she spoke at the TEDYouth Conference in New York. In addition, Anna worked with companies such as Staples, the National Foundation for Infectious Diseases, Colgate, Intel, Pond's, The Body Shop, Princess Cruises, 3M, Hyatt Place Hotels, and Skype as a spokesperson to promote their brands to national media.

Anna Post worked previously for the Motion Picture Association of America and in the Washington, D.C., office of Senator Patrick Leahy. A graduate of Phillips Academy Andeover and the University of Vermont, she holds a Bachelor of Arts degree in Political Science. She currently work at Vermont Public Television and lives in Burlington, Vermont with her husband Matt and their children Jasper and Delphine.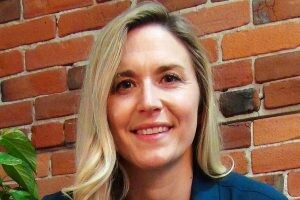 Lizzie Post
Lizzie Post, the great-great-granddaughter of Emily Post, is a co-president at the Emily Post Institute. She manages the company's publishing efforts and delights in being a cohost of the Institute's weekly podcast, Awesome Etiquette. Lizzie has authored and co-authored several books on eti­quette, her latest being Emily Post's Etiquette - The Centennial Edition. In her work for the Institute Lizzie covers a range of topics from weddings to legalized cannabis use along with everyday etiquette advice. A regular source on the topic of etiquette in the media, she has been featured by The Today Show, NPR's 1A, the New York Times, Here & Now, NFL Films, the Wall Street Journal, the Associated Press, and others, and has written for The Atlantic, Good Housekeeping, Women's Running, and Houzz.com. She lives in her home state of Vermont.

She has worked as a spokesperson for brands including Bank of America, American Express Platinum, AirBnB, and Marshalls. She has held columns with Good Housekeeping, Women's Running, Houzz.com, The Farmhouse Movement, and Broccoli Magazine. Lizzie offers a fresh, relatable, perspective with an engaging voice. She delights in encouraging the individual to stand up for personal boundaries while respecting others. Lizzie enjoys tackling etiquette's more challenging topics, as a regular source on the topic of etiquette in the media, she has been featured by The Today Show, NPR's 1A, the New York Times, Here & Now, NFL Films, the Wall Street Journal, the Associated Press, and others, and has written for The Atlantic, Good Housekeeping, Women's Running, and Houzz.com. Lizzie Post holds a Bachelor of Science degree in Art Education from The University of Vermont and currently lives in her home state of Vermont.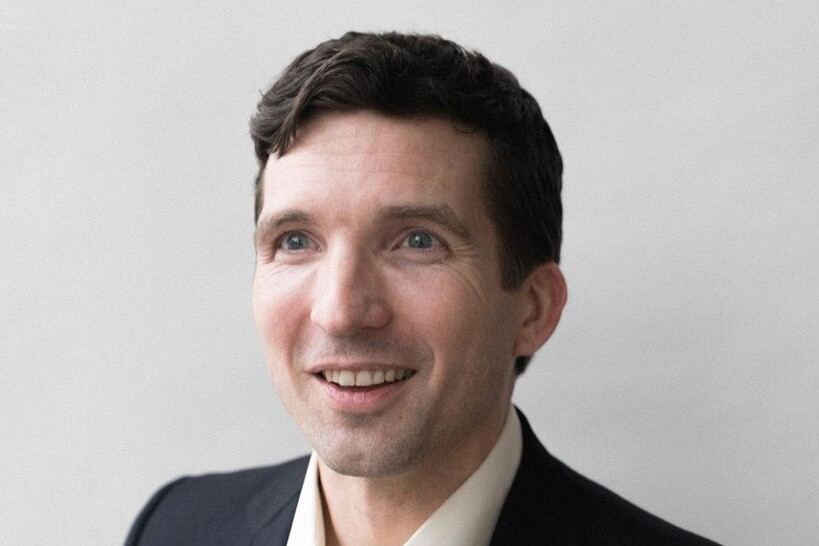 Daniel Post Senning
Daniel Post Senning is the great-great grandson of Emily Post and a co-author of Emily Post's Etiquette, 19th edition and The Etiquette Advantage in Business, 3rd edition. He is also the author of Manners in a Digital World: Living Well Online.
Dan specializes in relationship building in all areas of life, whether it is at home, at work, or online. He is a personable and dynamic presenter who takes pleasure in making the topic of etiquette useful and approachable to all audiences.
Dan conducts business etiquette seminars and delivers speeches across the country and around the world. He has previously worked with clients including Emirates Airlines, Louis Vuitton, Chanel, Le Meridien Hotels, The Peninsula Hotels, Carefirst Bluecross Blueshield, Cancer Treatment Centers of America, Barclay's Financial, UBS, Emerson Process Management, GEICO and Hewlett Packard. Dan also teaches the Emily Post Business Etiquette Train the Trainer Course.
Dan has also partnered with companies such as LG, Ford Motor Company and Bank of America as a spokesperson to promote their brands to media.
Together with his cousin Lizzie Post, Dan answers 21st century etiquette questions on Awesome Etiquette, a podcast from American Public Media.
Dan is an active spokesperson for the Institute, and has appeared on the Today Show, The History Channel and ESPN. He has contributed to The Huffington Post, and has been interviewed by publications including The New York Times, Slate, Esquire, GQ, Glamour, Time Magazine, and The Wall Street Journal.
Prior to joining The Emily Post Institute in 2008, Dan worked in the performing arts, touring with the Laurie Cameron Company based in Los Angeles. He is a graduate of Pomona College and holds a Bachelor of Science degree in molecular biology. He currently lives in Duxbury, Vermont with his wife Puja and their daughters Anisha and Arya.