Holiday Party Planning 101
The holidays are a magical time of year; however, they can also be hectic and stressful, especially for hosts. Whether you're throwing a 30-person New Year's Eve dinner, gathering a few friends to help trim a tree, or gearing up for a HUGE holiday bash, here are some things to help you stay organized and on it!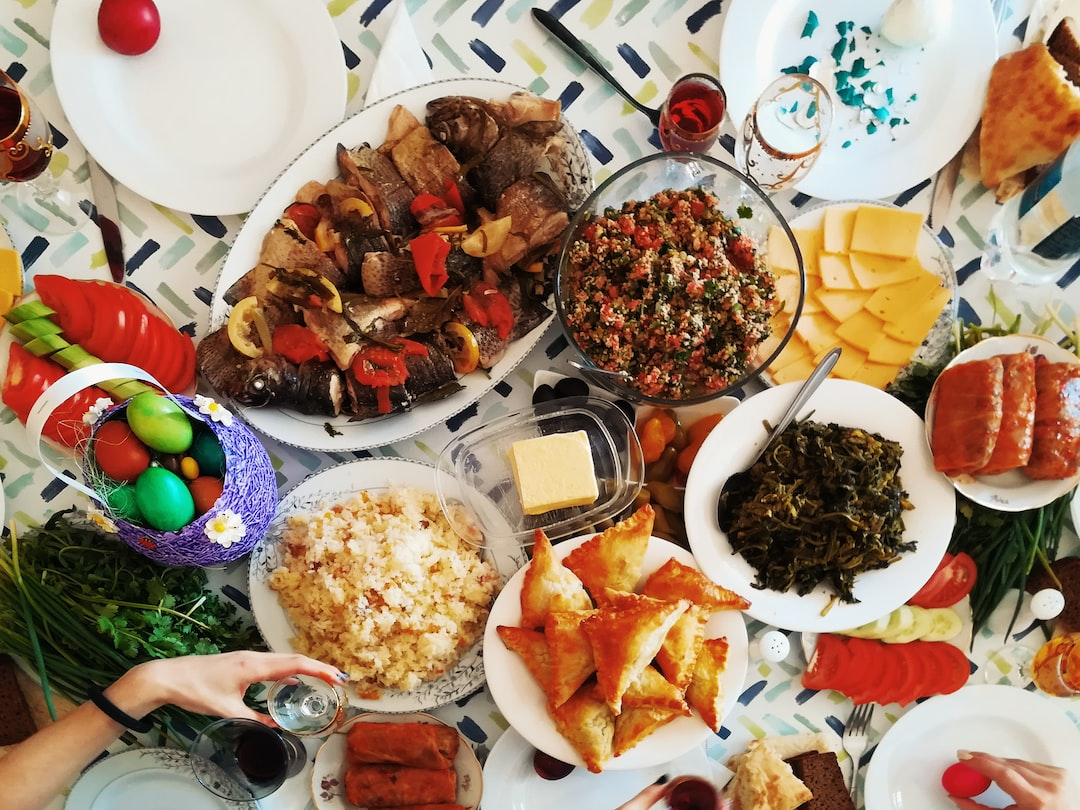 INVITATIONS

Get your invitations out ASAP. Typically we are fans of last-minute get-togethers, but the holidays are a hard time to make that happen. Send your invitations anywhere from two to eight weeks (sometimes even more!) ahead of your event date. Take note, two weeks might not even be enough time to get a large group together, but for something smaller and more casual - and a gathering that might even fit a weekday night - two weeks could definitely work. Keep your expectations realistic based on how much lead time you give your guests.
DECORATIONS

Since this is a festive season, it can actually be really easy to decorate early so that when it comes to the day of your party you really just have to tidy up and set out your stations or buffet spread. With a decorated home (maybe some lights outside too, which can really help extend a party space) you're ready to go so that when little hiccups and derangements happen in the couple of days leading up to the party, you have one less thing to worry about. Your decor can be simple or intricate, but either way, something festive will fit the season!
PARTY FOOD & DRINKS
If you are planning to hire a caterer or order special foods, do it early. This is the busiest time for all businesses, and you want to be on their calendar first. If you are preparing the menu, make sure to plan something you are confident in serving and something that is a little step outside your everyday. Holidays are a great time to do something special, and remember, special does not have to mean expensive or labor intensive! But you do want to be confident in what you serve; this is not the best time for experimenting. Don't forget to check in with guests about restrictions and allergies, and be sure there are enough options for all your guests to feel sated.
Making festive drinks (both alcoholic and non) is a great way to express your theme and celebrate the season. Spritzers and punches are favorites this time of year, as are, of course, warm specialty drinks like mulled ciders, hot toddies, and our favorite, hot chocolate. Always be sure there are multiple options for those who don't drink alcohol.
FESTIVE MERRIMENT & TRADITIONS

Holiday music might be everywhere, but it does help to create a festive atmosphere that can only enhance your special party. If you and yours are musically inclined (whether or not you sound good,) singing favorite songs together can be a wonderful way to enjoy an evening. Don't forget afternoon parties in snowy places can sometimes enjoy sledding, snowball fights, snow fort, or snow sculpture making! Favors aren't necessary for any party, but they can be a fun way to lean into the season and make for more merriment. Crackers and poppers, either in bowls around the house or at each guest's place at the table, are traditional fun. Sweet treats, little games, and homemade goods can also be fun takeaways.
THE GOOD HOST
Remember, no matter what type of party you throw a good host always does the following:
- Keeps the invitation focused on inviting the guest - leave the instructions and questions for the RSVP moment.

- Provides comfort for their guests - this doesn't mean you have to bend over backward or ignore your own house rules, but you do try to make sure that each guest is going to be able to comfortably navigate the party, from the space to the food it's important to think about who is going to be coming over and how they will be able to enjoy your event. A great host asks about accommodations that would make things easier for guests (this could be anything from mobility considerations to allergies and food restrictions.)
- Spends time with each guest while also maintaining the flow of the party.
- Says "thank you" and "goodbye" to each guest at the party.

THE UNEXPECTED

Be sure to plan for an extra guest or two so that if someone brings an unexpected guest, you are prepared and can easily welcome the guest in a warm and easy-going manner "The more, the merrier!" It's not a bad idea to also have backup plans for food disasters or any entertainment that might fall through (when that random warm day takes away all the snow for the sledding party.) Planning ahead will also help you mentally prepare so that you can keep your cool and remain a gracious host even through any hiccups.
HAPPY HOLIDAY HOSTING!

Whether your party is a cool and casual drop-in get-together or a formal feast with all the trimmings, we're sure these hosting tips will help make your celebration the merriest and brightest of gatherings, with guests leaving happy and filled with holiday cheer!
This article first appeared in our Emily Post Etiquette Substack newsletter. If you'd like to receive articles like this, podcast episodes, and more including a welcome coupon ($5 for free subscribers, $50 for paid subscribers) to spend on our digital products in The Emily Post Shop, SIGN UP TODAY!