Online Course: Business Etiquette for Professionals
The Emily Post Institute's Business Etiquette for Professionals course is the key to improving your business relationships with colleagues, clients, suppliers, and prospects. Corporations that include this program in their company-wide training, create a company-wide standard for etiquette in the workplace. And better behavior leads to better business in and outside the workplace.
This program is a condensed version of our successful in-person Business Etiquette Seminars and is presented in a series of lessons taught by Emily Post Business Etiquette Seminars creator Peter Post, author of The Etiquette Advantage in Business, 3rd edition, and The New York Times bestseller Essential Manners for Men. Drawing on his expertise and experience as a business owner, a business etiquette expert, and a seasoned presenter, Peter guides viewers through essential business etiquette and manners with tools that can help improve colleague and client relationships and company reputation.
Over this 12-lesson course, Peter explains how etiquette and manners are fundamental to building better relationships in the workplace and how they relate to the larger world of business. Discover the most common business manners mistakes and how to avoid them, as well as tips for how to look at etiquette as an opportunity in business. Each lesson is enhanced with text and images, as well as sample problems and examples that speak to the core concepts of etiquette with style and humor. Far from a list of do's and don'ts to memorize, this course provides essential etiquette advice while challenging the viewer to think about how their actions in business impact their environment and relationships, both in the company and to outside clients and vendors.
The Emily Post Institute's Business Etiquette for Professionals eLearning program is a new way to bring the confidence, authority, and credibility of Emily Post etiquette to both personal and professional brands.
"The Emily Post training was very informative. I thought it was a great reminder of how to present a professional image both in and out of the workplace. As part of my orientation process I watched several different presentations and the Emily Post lessons were definitely the most entertaining and easy to follow. The lessons were enthusiastic and the material made me think of ways I can improve my personal image. Thank you for the great presentations!" – C. Olden, University of Vermont Technical Service
Business Etiquette for Professionals - Course Details
Our core business etiquette E-Learning program, Business Etiquette for Professionals, is hosted by New York Times best-selling author Peter Post and is modeled on the Emily Post business etiquette seminars. Each lesson is 5-15 minutes long. The program is designed so lessons can be watched individually over time or taken as a complete course in one session.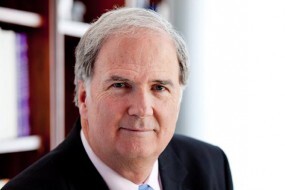 Peter brings knowledge and humor to E-Learning

PETER POST is the great-grandson of Emily Post and the managing director of The Emily Post Institute. As the creator of the Emily Post Business Etiquette seminars, he leads business seminars for companies both in the United States and abroad. Author of the New York Times bestseller Essential Manners for Men and co-author of The Etiquette Advantage in Business, 3rd edition, he writes a weekly question-and-answer business etiquette advice column, "Etiquette at Work," that appears in the Boston Sunday Globe.
Contact Us

Find out how The Emily Post Institute online courses can teach your audience to use etiquette as a tool for professional improvement and personal growth. Cultures of civility and respect begin with small actions.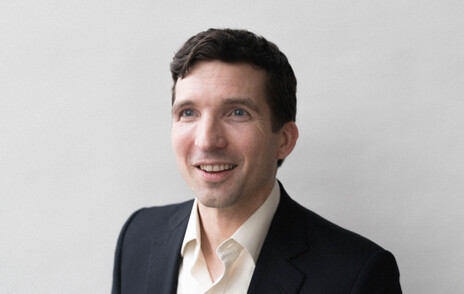 Please contact Daniel Post Senning for more information on group sales and pricing by filling out our contact form. eLearning@emilypost.com