Request an Interview
If you would like to interview Lizzie Post or Daniel Post Senning, please fill out our media request form to the right.

Please note: We ask that media professionals fill out the form for each request being made even if you've spoken with our authors before and have their contact information. This form helps us both keep track of requests coming in and allows for your request to be seen by more than one person. As a company policy, we prefer to conduct interviews via phone, or video although exceptions for email may be made when time zone differences are too large to connect reasonably. Thank you again for turning to Emily Post. We're looking forward to connecting with you!
Expertise

The Emily Post Institute has acted as a social barometer for American behavior for 101 years, tracking evolving standards and trends in social and professional behavior and etiquette. Our authors and trainers can connect etiquette to any topic and are frequently asked about tipping, business, weddings, parenting, technology, entertaining, grieving, holidays, politics, pop culture, and, of course, essential manners like greetings, thank-you notes, RSVPing, and more.
The Emily Post Institute manages a 25+ book library of work on the subject of etiquette and has a robust offering of training programs. The Institute also partners with businesses and non-profit organizations to bring etiquette and manners to a wider audience through coordinated media and events.

Recent Interviews:
July 7th, 2023 - Market Watch - Got tipping fatigue?
June 6, 2023 - Today Show - 5 things to avoid when planning or attending a wedding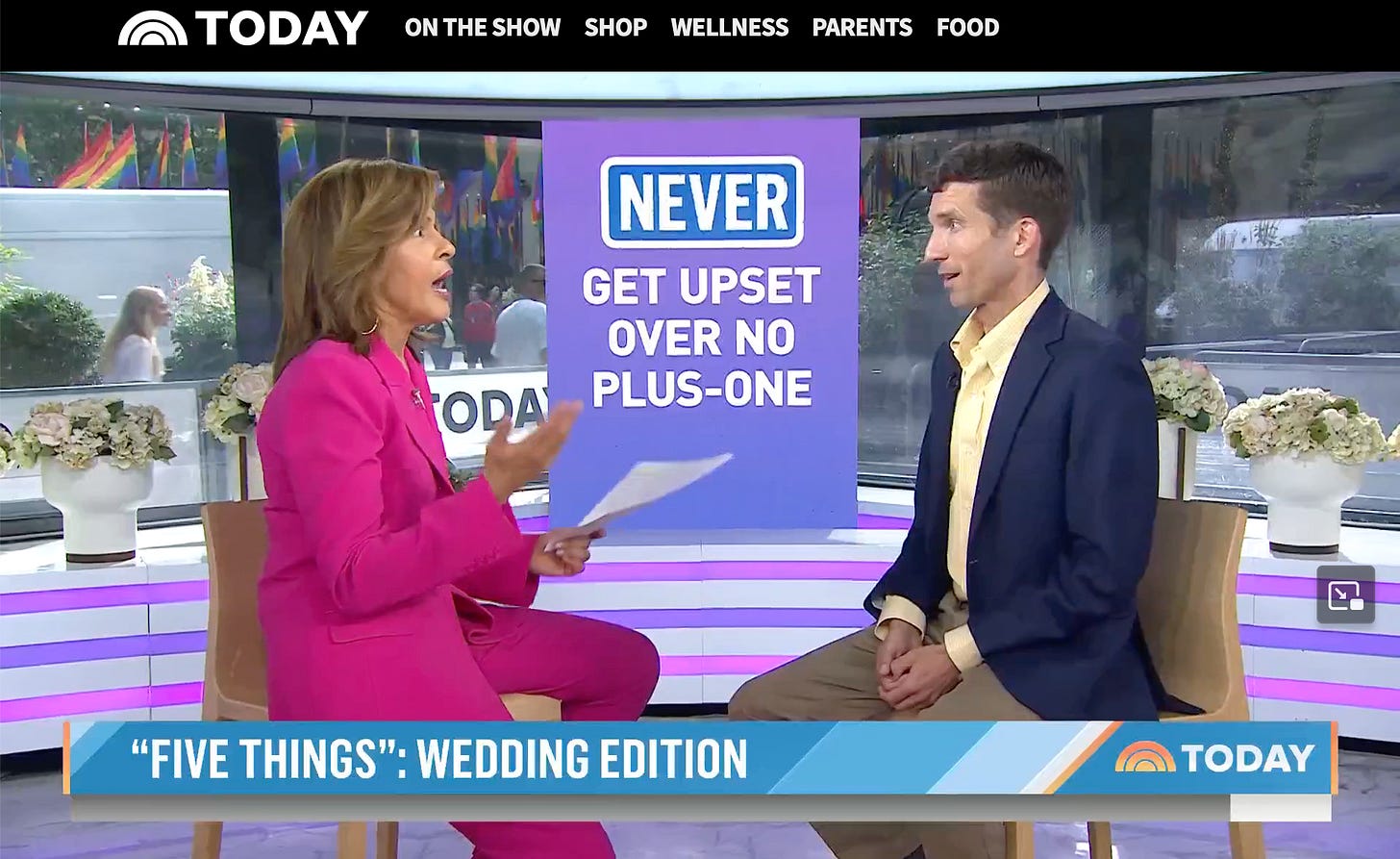 June 5, 2023 - PBS News Hour with Lizzie Post - When and how are you supposed to tip?
Mar. 13, 2023 - Iconic Etiquette Expert on ALL the Travel Do's and Don'ts
Jan. 24, 2023 - Should you feel guilty about not tipping? Etiquette expert weighs in, CNN

Jan. 10, 2023 - Emily Post's Great-Great-Granddaughter: So Many Things Have Changed About Etiquette Since 1922, Rachel Ray

Dec. 29, 2022 - Yet Another Odd Place Emily Post's Etiquette Traveled, Slate
Dec. 12, 2022 - Grandchildren of etiquette author rewrite book with modern day instructions, NBC Nightly News

Nov. 1, 2022 - Emily Post's Descendants Publish Updated Etiquette Book, Town and Country

Oct. 28, 2022 - Emily Post's Etiquette' Review: Please and Thank You, Wall Street Journal

Oct. 16, 2022 - Keeping Etiquette Alive for the Next Generation, Vinyard Gazette

Dec. 21, 2021 - Post's Great-Great-Grandson Gives Great Holiday Hosting Advice, Bloomberg